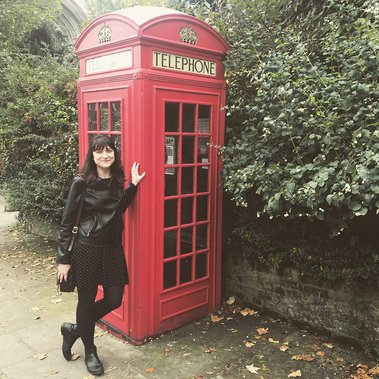 Hello there! Lovely to meet you.
I'm a lover of rare books, tattered photographs, and most things arcane. At the moment, I am a MLIS candidate at the University of Washington focusing on Archives and Special Collections. Post-graduation I hope to work with libraries and museums whose collections center on medieval manuscripts, incunabula, and/or historic photographs.
Beyond that, I enjoy the simple things in life: perfecting my croquembouche, attempting figure skating, and reteaching myself Latin. I happily reside in San Francisco with my girlfriend, our three cats, and and ungodly number of houseplants.
Research Interests
Medieval Illuminated Manuscripts
Pre-19th c. Grimoires
Voynich Manuscript
Spirit Photography
Equitable Access in Rare Books Libraries
Decolonizing Archival Descriptions
Get in Touch
Use the form below to send a greeting, recommend your favorite teas, or let me know your thoughts on the Oxford comma.*

*Work and research opportunities are also welcome
FAQ
How the heck do you say your name?

Lesh-uh or /'lɛʃʌ-/


How are you a grad student at UW but live in SF?
Distance learning, babes!